As Ann Gibbons writes: "In 1968, a Dutch missionary living on the Indonesian island of Flores found stone tools alongside the bones of an extinct type of elephant called a Stegodon, known to have lived at least 750,000 years ago. The tools meant that the only human species then living in Southeast Asia, Homo erectus, must have been able to cross a biological barrier, called Wallace's line." IN: Ann Gibbons, Ancient Island Tools Suggest Homo erectus Was a Seafarer, 279:5357, pp. 1635-1637, Issue of Science, 13 Mar 1998.
The earliest boats were the dug-out. How did the idea emerge to shape a log into a watercraft? Did it happen a million years ago when people may have had occasion to get downstream riding of a floating log and realized that if they hollowed it out it would provide storage space and more comfortable riding? Where the paddle is concerned to propel the canoe, from what I've seen, the shoulder blade of the deer is the earliest term used for "paddle" dating back to before the split of the Finn-ugrik language.
Below are some images of [A] dug-out canoes from 8000 years ago, [B] plank ships from nearly 3000 years ago, and [C] a link between shipping, ancient peoples of the Mediterranean, and the colonization of the modern world mostly before medieval times.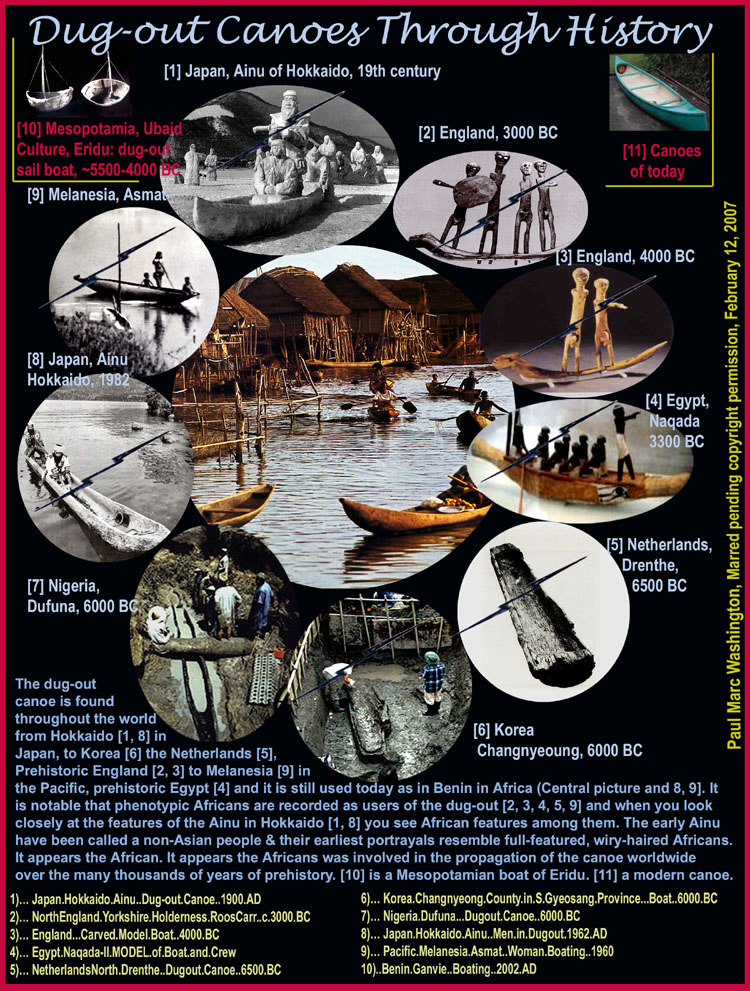 http://www.beforebc.de/Related.Subjects ... 1d-01.html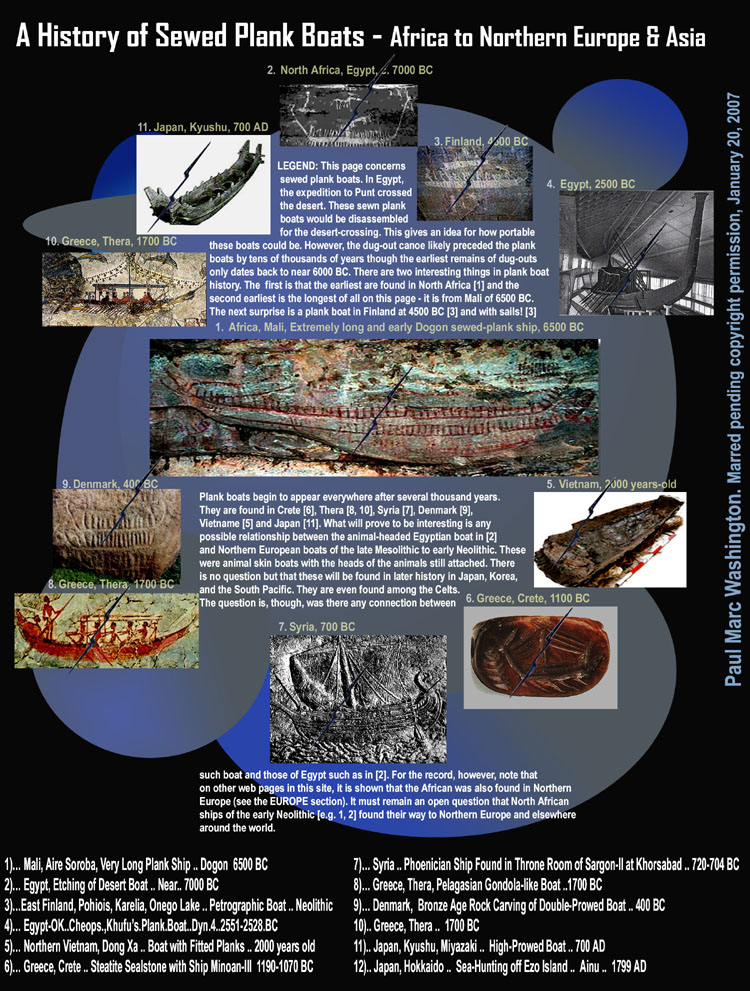 http://www.beforebc.de/Related.Subjects ... 11-04.html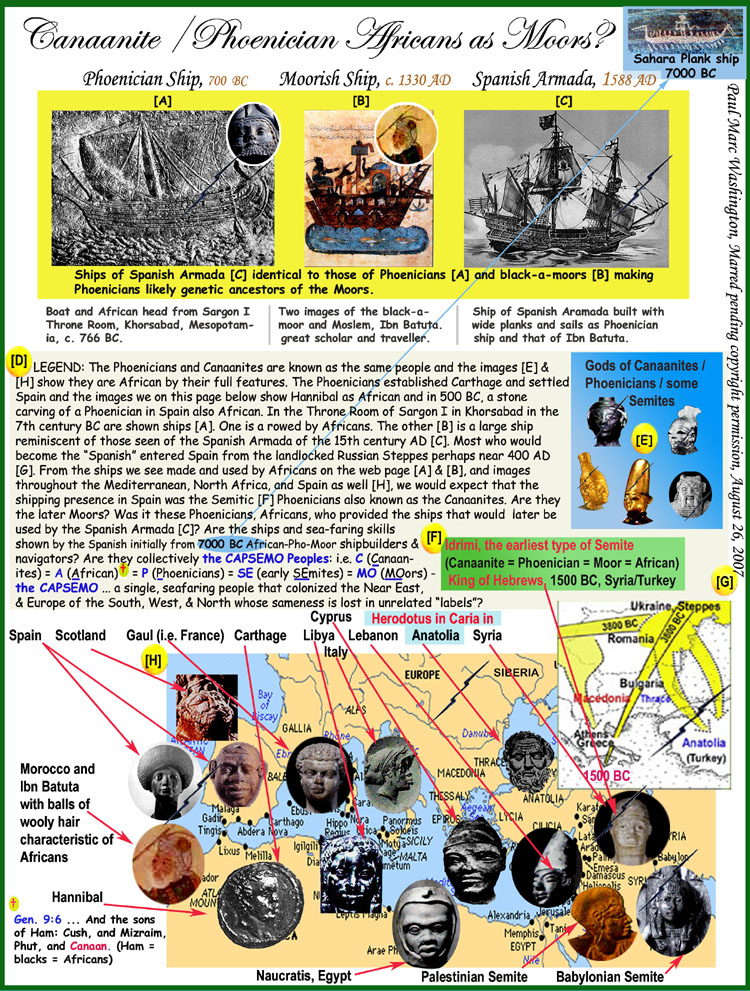 http://www.beforebc.de/all_europe/700_m ... 00-05.html