Da Fuq, Cog. I read the series when I was in College & remember that he covered that aspect of it impressively well, pulling all kinds of data out of astronomical records in ancient historical accounts.

45 years later you want chapter & verse -- to save your lazy S the bother of looking it up -- after I've told you where you can find it ?
My lazy azz is not aware that Velikovsky wrote anything about plagues other than his explanation for the Biblical plagues of Egypt being caused by "vermin" from a comet in "Worlds in Collision" (1950). He apparently never addressed the Black Death, a plague that took up to five years to impact all of Europe and is well characterized as being caused by the bacterium
Yersinia pestis
, see:
http://www.nature.com/nature/journal/v4 ... 0549.html/
. Its rapid spread in northern climes is indicative of pneumonic plague, the deadlier variety of the disease.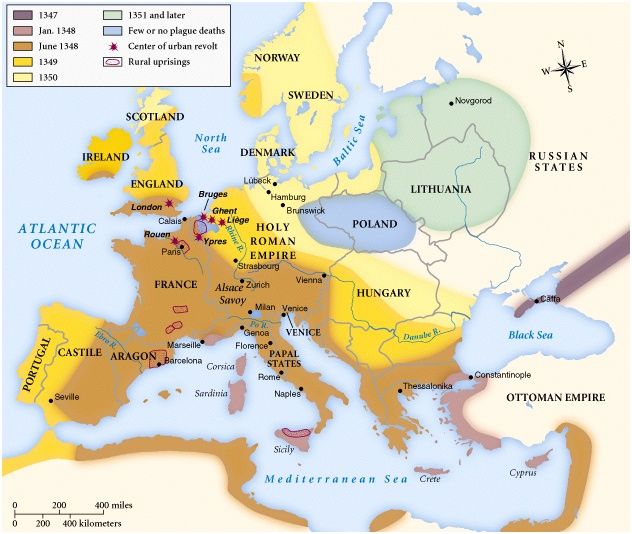 Spread of the Black Death, 1347-1351: Courtesy of Concordia University
Your statement that
"outbreaks occurred almost simultaneously in many parts of Europe"
and that the
"Air-borne spread of the plague may have come from cosmic events"
must be a function of your imagination. Neither you nor Velikovsky have any background in molecular genetics or epidemiology ... and it shows.